---
Richard Fortus Rhythm Guitar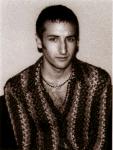 Birth November 17, 1966.
Lives in New York City. Raised in St. Louis.
Influences: Kurt Vonnegut, Michael Leigh,
Snakefinger, and Chomsky.
Fortus initially co-founded Love Spit Love with Psychedelic Furs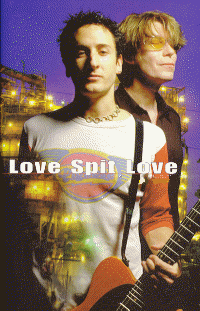 frontman Richard Butler and Butler's brother, Tim, when that band broke up in the early-'90s, and later he toured with the Butlers when they resurrected the Furs early in 2000. Fortus has also worked with his own projects, including Pale Divine and Honky Toast, and did extensive session work with acts like BT, Gravity Kills, 'NSync, and most recently, Enrique Iglesias.
With Guns N' Roses : Richard Fortus replaced Axl's childhood friend Paul Tobias aka Paul Huge who in Axl's words "helped a lot in the writing and the recording of this record (Chinese Democracy) and to me was a vital part of not only the band but also my life".Richard has already "done some rhythm work and some leads on the album".In the Guns n' Roses VMA performance ,he performed with energy and passion and is already the favorite new Gunner among many fans.
Axl Rose On Richard Fortus : " We're fortunate to have found Richard who has this vibe, kind of like Izzy [Stradlin], but with amazing feel. The first thing I heard Richard play was the beginning of 'Stray Cat Blues' by the [Rolling] Stones and he did it with the right feel. Richard likes to play rhythm. He's an amazing lead player and very technically skilled. He really likes the pocket that Brain sets, and the two of them click with Tommy [Stinson], so we finally have the real deal rhythm section, as Richard is a proven professional.Basically, Richard's the guy that we always were looking for. I think that we'll go on to write some very interesting things with Richard and he's already done some rhythm work and some leads on the album.""